The Virtues Contemplations
by Herbert Witzenmann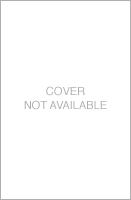 The folowing contemplations of the Virtues (which initially appeared in the "Star Calendar", Easter 1969 to Easter 1970, published in Dornach in 1968), are based on brief indications by Rudolf Steiner for meditations which may be practised in accordance with the changing year. They begin: "Until January 21: Courage becomes redeeming force, and end: "Until December 21: Control of the tongue (speech) becomes feeling for truth." The time of inner transformation extends respectively from the 21st day of the month to the 21st day of the following month.
Since it is a question of transformation and progression, Rudolf Steiner does not enumerate a series of Virtues, but directs us toward a path of inner work upon ourselves, whereby, in that we develop our potential qualities, and let them blend into one another, we become creators of our Virtues, architects of our own being.
Translated from German by Daisy Aldan
ISBN: 0913152099
Publisher: Folder Editions, N.Y.
Format: Hardback